Taleo Coupon
My first post here is not even a review but simply a coupon being offered by my blog (Orange County Mexican Restaurants) and Taleo Mexican Grill in Irvine good for a complimentary appetizer or dessert item of your choice. Yes, the coupon is real and it is good until the end of this year but don't wait that long to redeem it.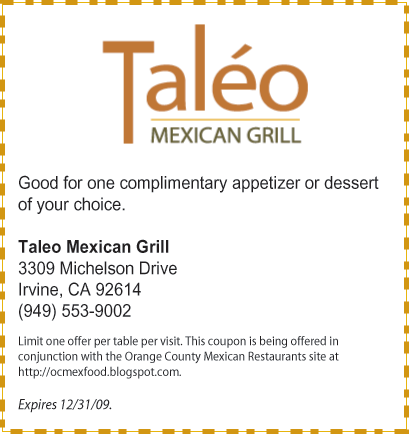 Click for Printable Image


Before heading to Taleo be sure to check out my Deluxe Review giving an extensive rundown of their menu and environment.

Be sure to also check out their most recent mention in the Orange County Register (December 28, 2006).